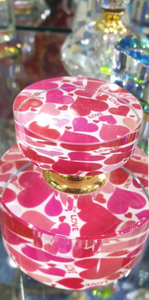 CHOOSING YOUR PERFUME BOTTLES.
Cutting out the history of Arganwood / Oudh and going straight to what we have and use for this century.
Oudh perfume comes in different texture, you will find some very thick and others a lighter more runny texture. There are different types of bottles for different purposes. Roll-on bottles are suitable for both the thick and light running perfumes, making them easy to glide on. Stick applicators are best for super thick textures, you simply dip the stick applicator and swipe on the area of your body you desire. Spray bottles can also be used with the super fine texture / diluted oud, some you may have to rub into your skin after spraying to lock in that moisture. Some bottles are collectors item and are considered valuable. Explore and see what you can find under the Empty Bottle Category.
At T40 we often go against tradition and rules from the ancient days and make up our own rules.
WELCOME TO T40 WORLD OF PURE QUALITY PERFUME, WESTERNISED TO SUIT YOU. We stock scent that that bring you sweet aroma and uplift your mood. 
EVERY DROP MATTERS. PERFUME AT A FRACTION OF THE PRICE.
---